Ouroboros Trilogy: Following the Ancient Snake Who Eats Its Tail
What's crazier than two neophytes making a new opera? Making three of course, all connected by the ouroboros snake in an endless cycle of birth, death and rebirth. Charles and I conceived of Ouroboros
Trilogy –
Naga,
Madame White Snake,
Gilgamesh
– as a trio of grand operas to be performed in one day: One in the morning, then lunch; one in the afternoon, then dinner; and one in the evening, (and, if you're up for it, late night supper!) just like Chinese operas which are performed as all day affairs with food and drink aplenty. For our inaugural outing, however, we decided to focus on Madame White Snake, the most beloved myth in Chinese culture. We would produce the Trilogy after we got our producing chops from the first opera.
But that was not to be. Charles died on October 25, 2010, after Madame White Snake's world premiere in Boston and two days before its Asia premiere at the Being Music Festival. As I sat by his bedside, I thought about how this stubborn man insisted to the very end that he was going to Beijing, and I determined that we were going. I left the hospital, went to the funeral home to make arrangements, bought my ticket to Beijing and got on the plane. I arrived in Beijing a few hours before the curtain. I wept through the whole performance; I don't remember anything about it. But I know it was brilliant and dedicated to Charles. I got on the plane the next morning to attend Charles' funeral. He came back from Beijing with me.
It took three years to emerge from grief to finish what Charles and I started together.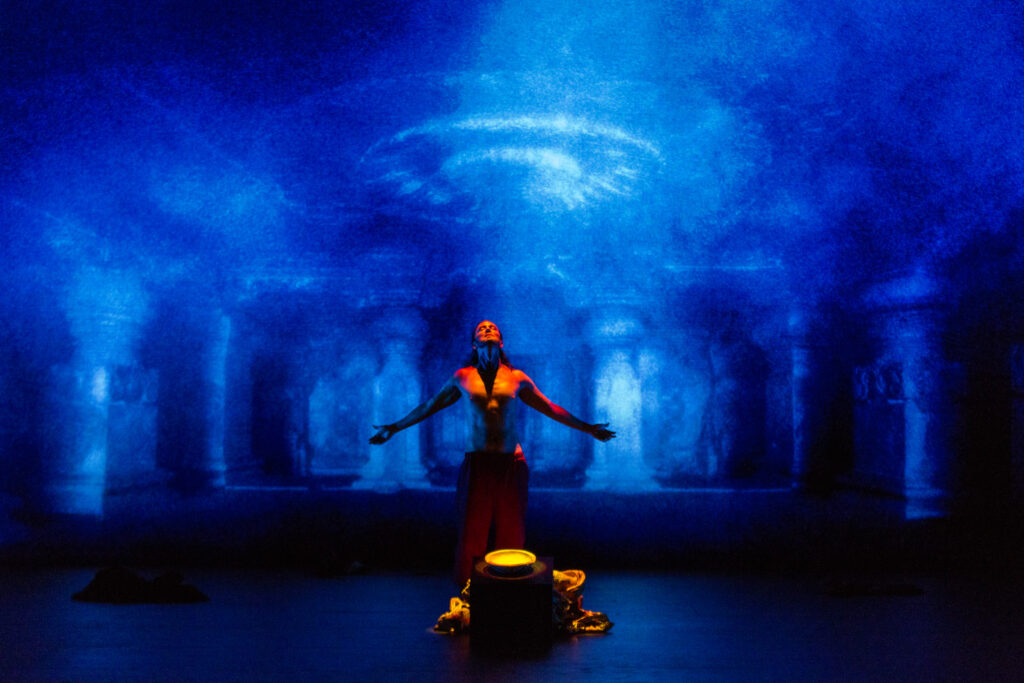 Ouroboros, the ancient symbol of the snake eating its tail, symbolizes reincarnation: As the snake eats itself, it dies, yet its body provides the sustenance for its rebirth. Ouroboros Trilogy had its genesis in Charles' infernal questions: What happened to the White Snake's son? Where did the White Snake come from? Those questions inspired Gilgamesh (by Paola Prestinin) which explores the destiny of Ming, the White Snake's son, half human, half snake, the ultimate outsider; and Naga (by Scott Wheeler), the story of the immortal snake who leaves the spirit realm for many lifetimes of wandering to meet her destiny. It's these outsiders, misfits, pilgrims, travelers, forever seeking, that animate the Trilogy. They reincarnate from opera to opera, following the ancient snake that eats its tail.
Ouroboros Trilogy premiered in September 2016, eleven years from conception to fruition. What a journey, my dear Charles. The White Snake reaches for her dream knowing she is defying destiny.
Be safe, be well, defy destiny,
Cerise and all of us at White Snake Projects, An Activist Opera Company